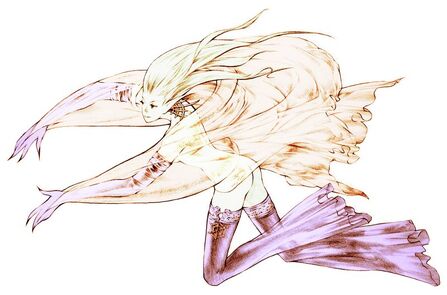 The job class Summoner can learn Shiva. Her Glacial Shards attack is a large ice-elemental attack that spreads over a portion of the battlefield. Shiva costs 24 MP, has a speed of 25, and needs 200 JP to learn.
In the PlayStation version, when summoned, the summoner will sometimes say, "Wind, fade to silence and light, give us power! Shiva!" 
Ad blocker interference detected!
Wikia is a free-to-use site that makes money from advertising. We have a modified experience for viewers using ad blockers

Wikia is not accessible if you've made further modifications. Remove the custom ad blocker rule(s) and the page will load as expected.