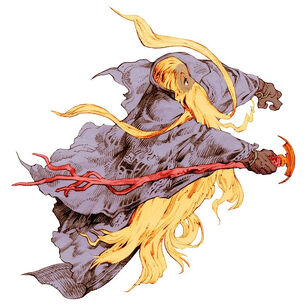 Ramuh is used by summoner and other jobs in Final Fantasy Tactics. It performs a lightning attack, Judgment Bolt, when summoned. It costs 24 MP to cast, has a speed of 25, and needs 200 JP to learn.
In the PS version, when summoned, the summoner will sometimes say, "Master of creation, impart thy help! Ramuh!" 
Ad blocker interference detected!
Wikia is a free-to-use site that makes money from advertising. We have a modified experience for viewers using ad blockers

Wikia is not accessible if you've made further modifications. Remove the custom ad blocker rule(s) and the page will load as expected.