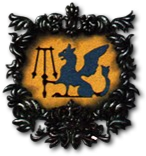 Lionel is one of the seven territories of Final Fantasy Tactics Ivalice. It was once known as the land of the Holy Empire Yudora and the center of the ancient teachings known as Fara Church. Both crumbled after a catastrophe struck the capital, which occurred soon after the execution of Saint Ajora Glabados who was known as the central figure in the Church of Glabados. Lionel continues its role as a religious territory, ruled by Alphons Draclau, a
prominent figure in the Church and one of the heroes of the Fifty Years' War.
Locations
Edit
Ad blocker interference detected!
Wikia is a free-to-use site that makes money from advertising. We have a modified experience for viewers using ad blockers

Wikia is not accessible if you've made further modifications. Remove the custom ad blocker rule(s) and the page will load as expected.