Lesalia is the center of the kingdom of Ivalice in Final Fantasy Tactics. It has been the seat of the Atkascha royal family, and have ruled from this region even during the Fifty Years' War and the War of the Lions. The signs of wealth and luxury persisted even as Ivalice faced war after war.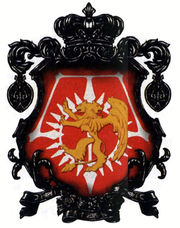 Locations
Edit
Ad blocker interference detected!
Wikia is a free-to-use site that makes money from advertising. We have a modified experience for viewers using ad blockers

Wikia is not accessible if you've made further modifications. Remove the custom ad blocker rule(s) and the page will load as expected.